Operations & Maintenance
Protecting Your Solar Investment
Your solar array has the ability to pay for itself. But if the system is not regularly monitored, inspected and maintained, its performance—and financial return—can be hindered. Radiance Solar offers a full range of operations and maintenance (O&M) services to keep commercial and utility solar facilities up and running at maximum efficiency.
"Highly recommend Radiance for both preventative and corrective solar needs. Their team is highly experienced and diverse in all aspects of solar operations, from basic to highly involved projects and repairs."
—Rachel Morrill, Site Manager, Duke Energy
"The Radiance team has continued to provide the highest customer service with transparency, flexibility and open lines of communication."
—Ben Oberman, Operations Manager, Green Power EMC
"Radiance approaches O&M with the eye of an EPC so they are able to troubleshoot and repair professionally. Radiance looks for ways to save on our costs, for example, by identifying a field team closer to our project to cut down on transportation time."
—Preston Shulz, VP of Development, Hecate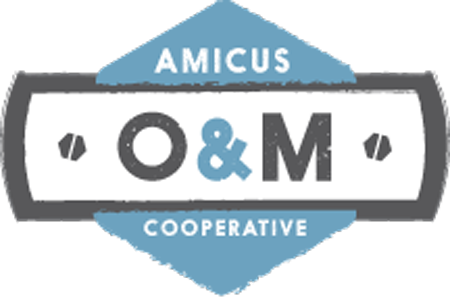 Founder and Member-Owner of Amicus O&M Cooperative
This network of independent solar companies provides coordinated operations and maintenance services for geographically distributed solar photovoltaic portfolios. Collectively, we manage over 1.3 GW of solar PV systems throughout the US and Canada.
Operations and Maintenance Services
About Our Licensed and Accredited O&M Team
Licensed Electrical Engineers and Electricians
NABCEP and OSHA 30 Certified Staff
OSHA Management 500 Certification
Medium Voltage Cable Certification
Fiber Fusion Splicing and Fiber Certification
Authorized by SMA, Solectria, SunGrow, SMA, SunPower, SolarEdge and Enphase, Among Others