Our Team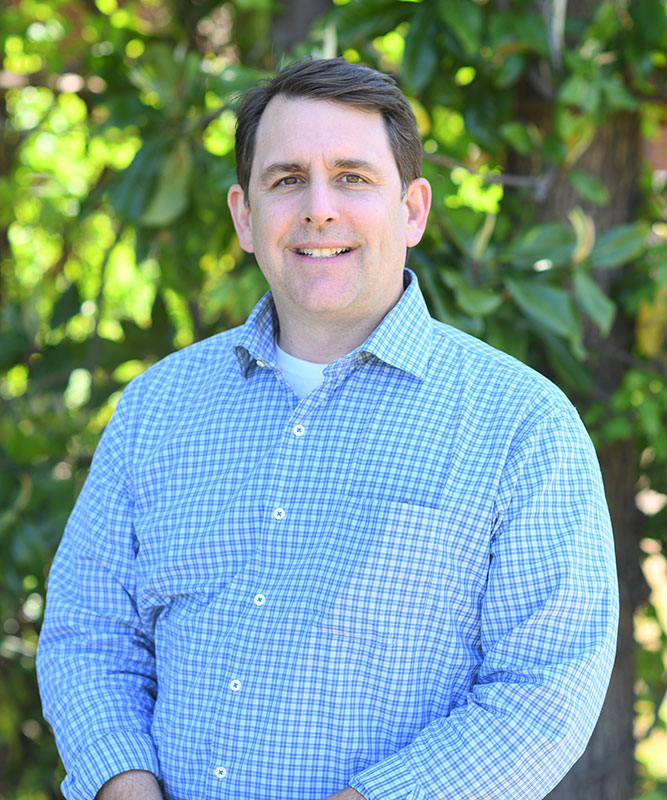 Steve Newby
Owner & CEO
Steve Newby is the CEO and Owner of Bravo Infrastructure Group ("BIG") which is the 100% owner of Radiance Solar, one of the largest solar EPCs in the Southeast. He purchased Radiance Solar in November of 2022 with the goal of making Radiance the leading distributed generation solar EPC in the country. In 2023, Steve merged Sunshine Solar, the 2nd leading Commercial and Industrial Solar Installer in the country, and Radiance Solar to expand Radiance's solar offerings.
Steve's background includes more than 25 years of oil and gas experience with a focus on the midstream sector of the energy industry. As the Founder, former President & CEO of Summit Midstream, he led the company through a rapid period of both acquisition and development growth with an initial public offering in 2012. At the time of his departure in February of 2019, Summit was a diversified oil and natural gas gatherer and processor with an enterprise value of approximately $3 billion. The company operated more than 3,000 miles of pipeline in six different states. Steve has extensive experience with the financial markets, having led multiple public and private raises of debt and equity capital in his career, including the Initial Public Offering of SMLP. He also spearheaded over $2 billion of mergers and acquisitions in his decade of leadership at Summit.
Prior to forming Summit, Steve managed a proprietary fund for ING Investment Management, focused on the private and public investment in the energy infrastructure space. He began his career with SunTrust Bank, rising to Managing Director and Head of Project Finance in their Capital Market's Division. He has extensive experience in mergers and acquisitions, capital raising, operational integration and governance. He has built and led sales, engineering and operational teams in his career.
Steve is an Adjunct Professor at the Kenan-Flagler Business School at the University of North Carolina at Chapel Hill. He was also a founding member of the Kenan-Flagler Energy Center at UNC-CH and currently sits on its board. He is an advisory board member of the private capital firm Orion Infrastructure Capital, a $3 billion private capital firm based in New York City. In 2012, he was named one of Forbes Magazine's Most Powerful CEOs under the age of 40. Steve is a graduate of the University of North Carolina with a BS in Business Administration with a concentration in Finance.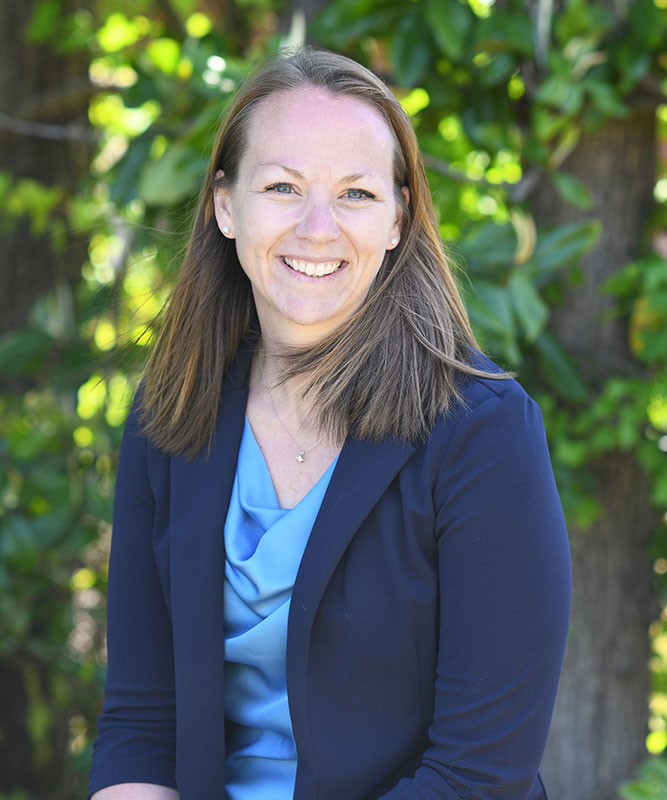 Cara (Carrie) Horrocks
Chief Operating Officer
Carrie Horrocks is responsible for executing Radiance Solar's strategy and developing highly functional teams. Prior to Radiance, Carrie was the Assistant Controller at DAK Americas, a global polymer manufacturing company. She was instrumental in the construction of the Clear Path Recycling facility in Fayetteville, NC, which eliminates more than 100 million tons of PET form landfills every year. She holds a BSBA in Accounting from Appalachian State University and a Master of Science in Accountancy from Wake Forest University.
Carrie is a Board Member and Vice Chair of the Georgia Solar Energy Association and sits on the board of the Amicus O&M Cooperative and Bravo Infrastructure Group.
Licenses and Registrations: Certified Public Accountant (NC): #34000
Mike Perkins
SVP of Business Development
Mike Perkins is a seasoned professional with more than eight years of experience in the solar energy industry. As the leader of Radiance Solar's business development team, Mike has been instrumental in spearheading numerous high-profile projects across the Southeastern United States. Thanks to his expertise and hard work, distributed generation and C&I clients have successfully constructed more than 50 MW of installed solar.
Mike's success in the solar industry is due in part to his background in the technical side of the business. His in-depth knowledge of complex installations allows him to provide valuable insights and guidance to all aspects of a project. Before joining Radiance, Mike worked in television production and development for more than 16 years. During this time, he produced shows for major networks such as ABC Sports, The Speed Channel, HGTV and OLN. Additionally, he has produced several festival-screened documentaries. His diverse background brings a unique perspective to his work at Radiance.
Outside of work, Mike is an avid woodworker, potter and gardener. He enjoys live music and tries to always be curious about the world around him. His passion for creativity and learning translates into his work, as he continuously seeks out new ways to improve and innovate within the solar energy industry.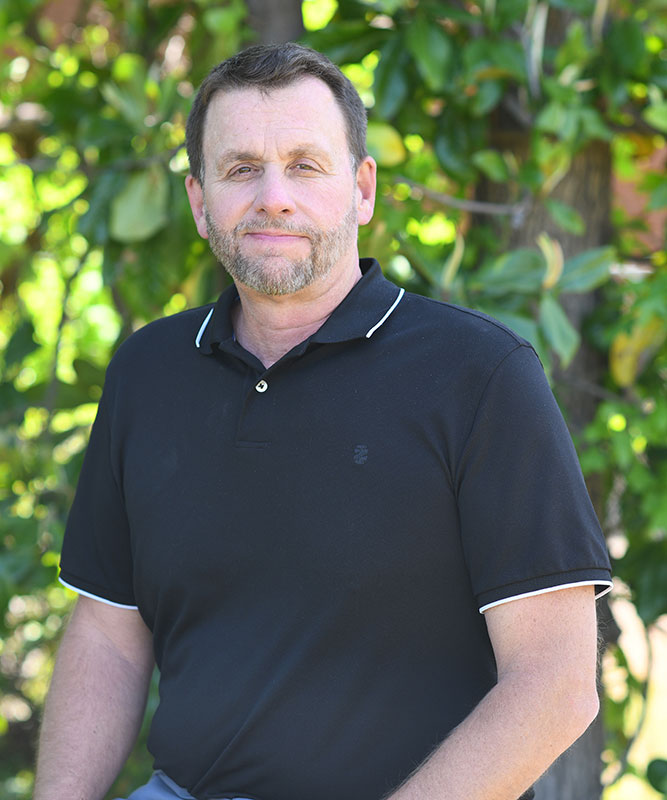 Scott Newby
SVP of Construction
Scott Newby oversees all aspects of Radiance Solar mechanical construction projects from contract signature up to construction completion. He has more than 21 years of construction and management experience with the last 3 ½ years in construction of commercial-scale and distributive generation solar systems. Previously, Scott was an Area Operations Manager for one of the largest mid-stream natural gas companies in the eastern United States, where he managed both capital and operational budgeting for all Utica Shale assets.
Scott is OSHA 10 and OSHA 30-certified as well as certified in Root Cause Analysis investigations. He is currently obtaining his (NABCEP) certification for solar thermal. Scott earned his B.S. degree from East Carolina University in Greenville, NC.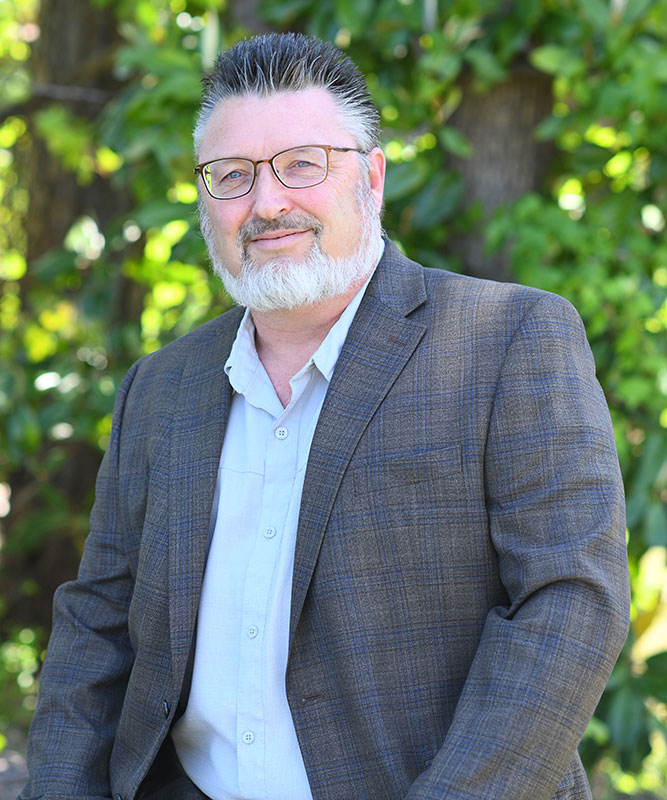 Keith Craig
Master Electrician
Keith Craig brings more than 30 years of experience as a Master Electrician and is responsible for all electrical design and installation at Radiance Solar. He also oversees the company's safety compliance and quality control functions. Keith's accreditations include electrical licenses in nine states and general contractors licenses in four states. He is a North American Board of Certified Energy Practitioners (NABCEP) certified installer and is union trained as well as journeyman certified. Prior to joining Radiance Solar in 2014, Keith founded and ran World Power Enterprises.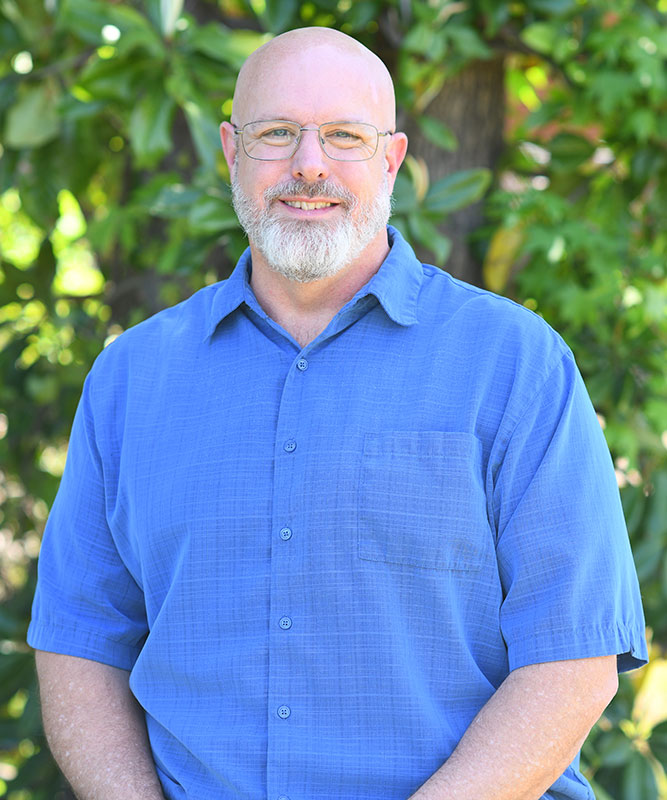 Arthur Eachus
Director of Project Management
Arthur Eachus oversees the installation of all Radiance Solar projects and brings more than 25 years of experience in both the office and field environments of construction management. Before joining Radiance, Arthur was the Director of Solar Division at Reach Construction Group. Prior to that, he was the Director of Construction at Strata Solar, where he managed development and installation of projects up to 85 MW and helped grow the firm to the 4th largest solar company in the US in just two years.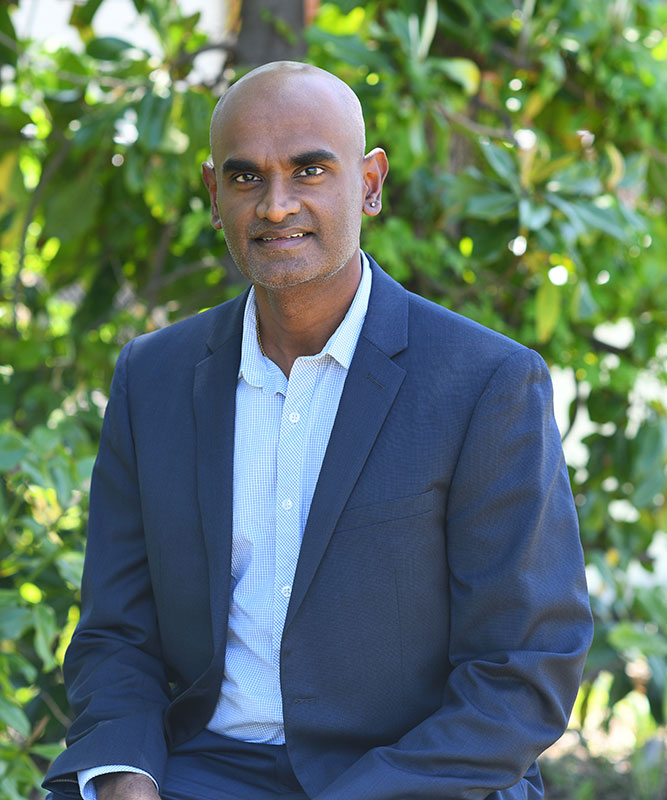 Bhagi Natarajan
Director of Engineering
Bhagi Natarajan oversees all aspects of Radiance Solar projects from contract signature up to construction mobilization. He has more than 14 years of experience specializing in design, engineering and installation of commercial-scale solar electric systems and has been with the company since 2020. Previously, Bhagi worked for Quixotic Systems, a NYC-based Solar EPC as the Director of Engineering. Bhagi is a Certified Energy Manager (CEM) and is OSHA 30 certified. He also maintains North American Board of Certified Energy Practitioners (NABCEP) certifications for both solar electric and solar thermal technologies. Bhagi holds a M.S. degree in Mechanical Engineering from Western Michigan University and a B.S. in Mechanical Engineering from Karunya University, India. He also holds a Fundamentals of Engineering (FE) certification.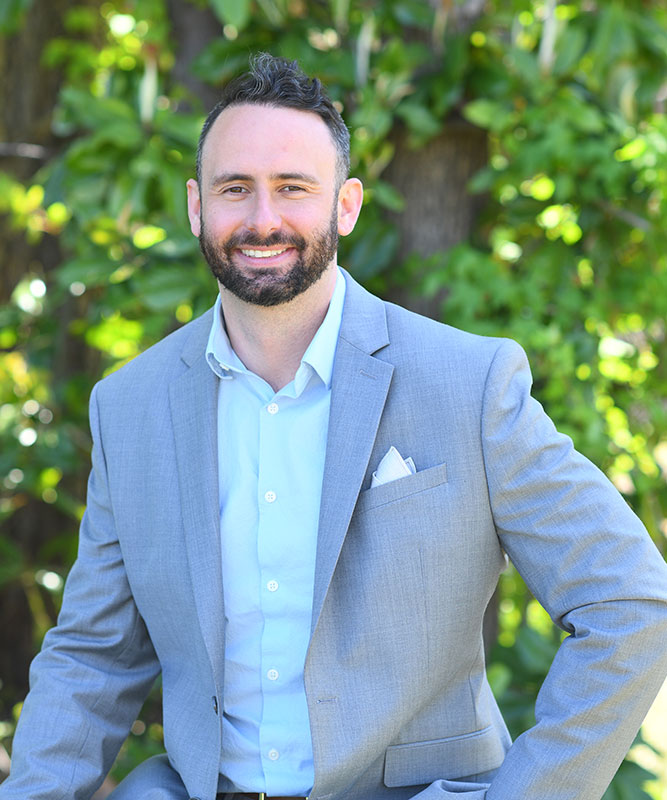 Chris Hanson
Controller
Chris Hanson is responsible for the management of Radiance Solar's accounting and financial reporting group. He was formerly the Controller of REEF Technology's US Division, the largest operator of mobility and logistics hubs in the US, Canada and Europe. Prior to Reef, Chris was with Summit Midstream Partners' accounting group. Chris has a BSBA, MSA in Accounting and is a former US Marine Veteran.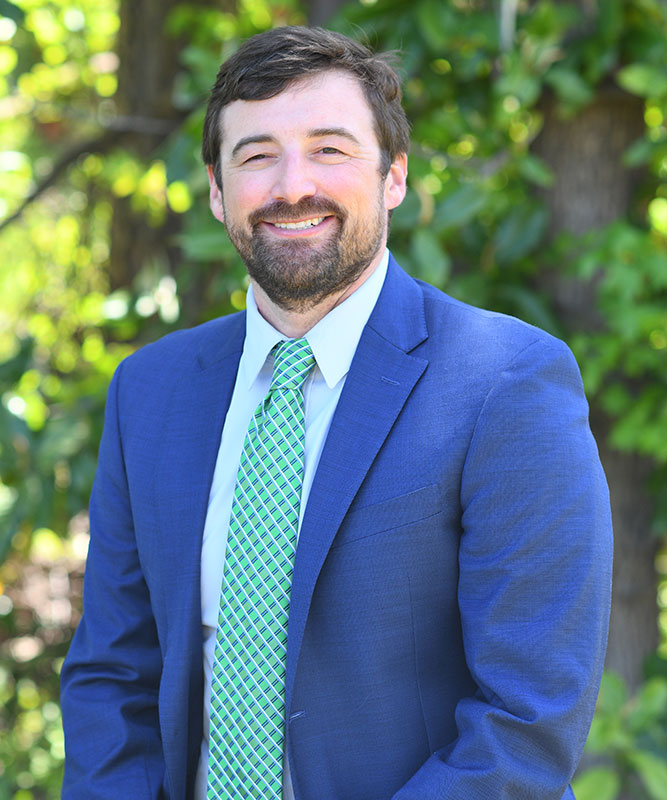 Herschell Winters
Director of Business Development
Herschell Winters has been with Radiance Solar for more than four years and is responsible for originating new utility, commercial and governmental clients. In this role, he has developed and managed a multitude of clients and projects including solar, battery and microgrid developments. His renewables career has spanned more than eight years, with a diverse background in fields such as REC and carbon offset trading (Sterling Planet), large-scale utility development (Southern Company) and community solar development (Dimension Energy). Herschell holds a Bachelor of Science with a concentration in water and soil sciences and a Master's in Natural Resources with a concentration in natural resource economics from the University of Georgia Warnell School of Forestry.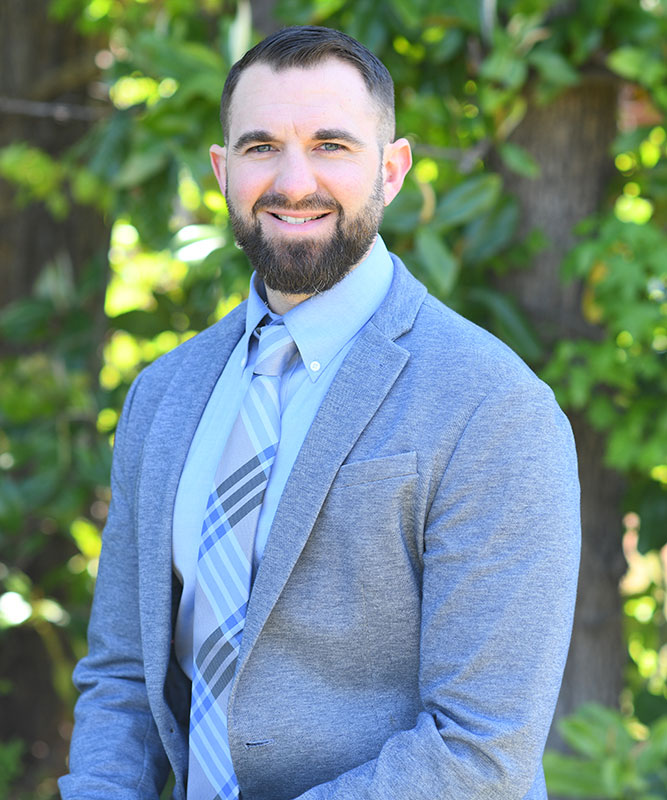 JD Anderson
Director of HR
JD Anderson started in Human Resources in the oil and gas industry in 2015 beginning as an Analyst and moving up to the Senior HR Business Partner level as the primary HR contact to leaders of the organization in Houston, TX. In early 2021, JD moved back to the Atlanta, GA area to join the exciting world of solar energy with Radiance Solar as a Director of Human Resources. With more than eight years of experience, he oversees the people operations at Radiance Solar and strives to deliver talent acquisition, retention and motivation strategies and solutions to help the company promote business growth and harness the full power of one of their most valuable assets—their people.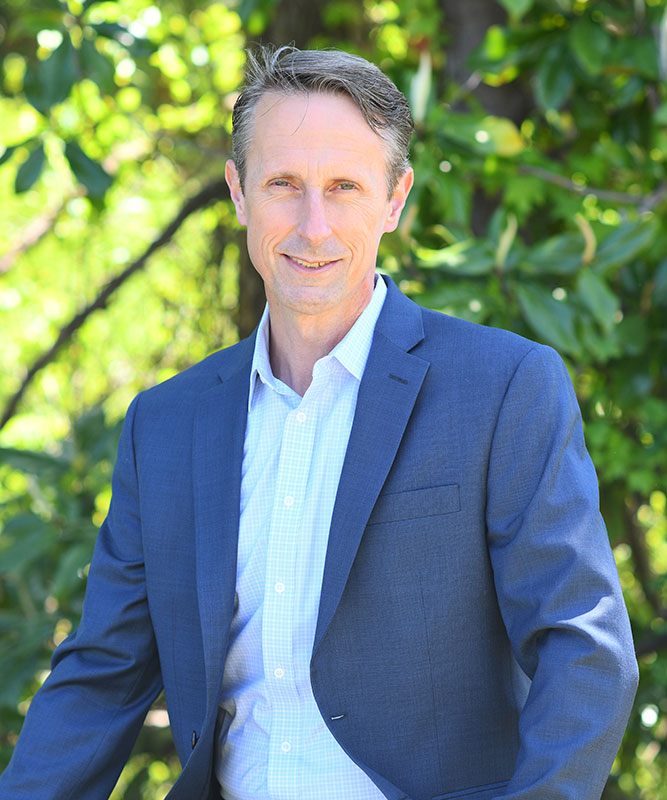 Rob Oviatt
Director of Supply Chain
Rob Oviatt oversees the procurement, warehousing and logistics of the materials and equipment needed to build and maintain all of Radiance Solar's projects. Prior to joining Radiance, he was the Director of Operations for a nonprofit organization that shipped donated medical supplies and equipment to hospitals and clinics in developing countries. Rob's focus was on improving the processes and overall capacity of the organization, which during his tenure grew from one location to three separate offices across the country. He was also asked to aid in the restructuring of a temporary warehouse set up in Port-au-Prince, Haiti shortly after the 2010 earthquake. Before that, he worked as a Dock Supervisor in the LTL freight industry. Rob was an avid ultramarathoner for ten years, loves listening to and playing psychedelic rock music and also enjoys piña coladas and long walks on the beach.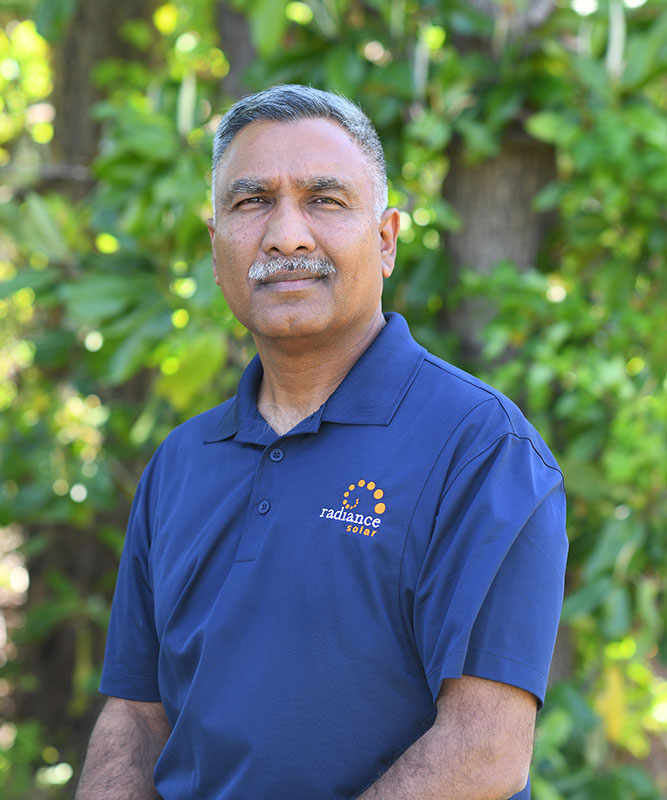 Naweed Dass
Director of O&M
Naweed Dass' American story started in 1989 when he arrived in Florida from Karachi Pakistan at the age of seventeen with one suitcase and worn-out sneakers. While working as an electrician in Naples, Florida, he completed his college education in History and Philosophy. After starting a family, Naweed went back to college and completed his Information Technology degree.
He is a proud husband and father and spends all his spare time with his family. He has been working in electrical trade for more than twenty-five years and spent a little over five years in law enforcement. During his short career in law enforcement, he earned Officer of the Month twice, the Bronze Star, the Life Saving Award and the Medal of Valor. Outside of his family, he considers his years in law enforcement his most precious and valued experiences.
Naweed has been working with Radiance Solar O&M since 2013 and has served in different roles before taking a leadership role in 2018. He brings decades of commercial and industrial electrical experience to his department. He has designed, installed and maintained electrical systems from 50 volts to 35,000 volts. His education and experience in Information Technology has been extremely valuable in resolving communication issues for customers. When not at a solar field, he finds himself with his daughter on a rifle range, playing Lacrosse or playing Chess. When away from home, he plays World of Warcraft with his wife and daughter.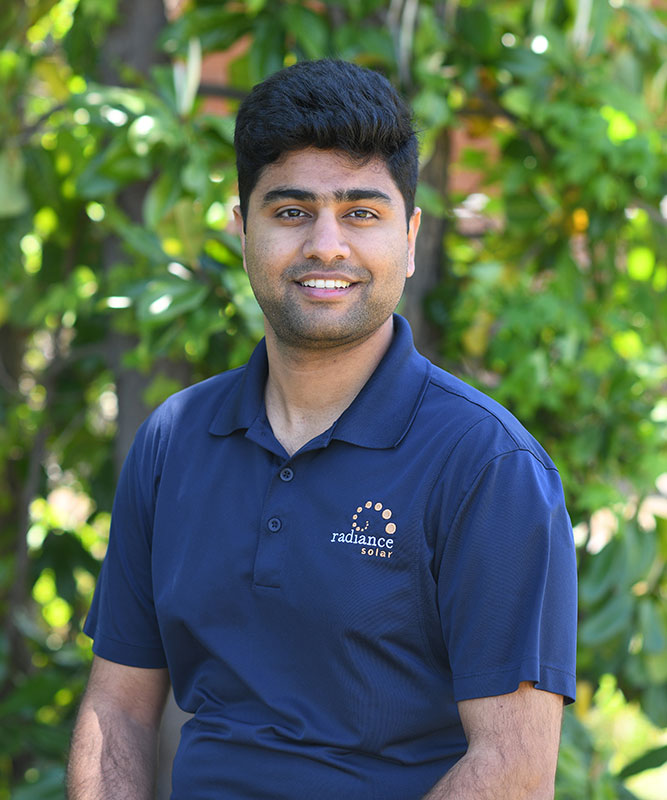 Rohan Sharma
O&M Manager
Rohan Sharma oversees the Operations and Maintenance Department of Radiance Solar. He manages all aspects of day-to-day operations—from making sure everything is being performed in a safe and efficient manner to regularly maintaining interface with all the stakeholders. He joined the Radiance Solar team as an O&M Analyst in 2020 and has quickly made his way up to leading the department through his skills and determination.
Rohan is OSHA-30 certified and maintains North American Board of Certified Energy Practitioners (NABCEP) certifications for solar electric technologies. He holds a M.S. Degree in Mechanical Engineering from Stevens Institute of Technology, NJ and earned his B.S. in Mechanical Engineering from Panjab University, India.